Pitching is a key part of life in the development of any Startup. In Ireland we're fortunate to have someone who has made this his niche, with great successes for many of the teams he has mentored. We figured it would be interesting to catch up with Dublin's startup pitching guru Andrew Keogh @_AndrewKeogh and pick his brains a little!
Who have you worked with?
The current cycle of participants on Wayra, Propeller, Propeller Northern Ireland, Startup BootCamp, and before that many more on previous iterations of those and other incubator programs.
How long have you been doing this for?
I've been coaching people on how to present themselves effectively since the 1980's, but specifically startups, my 'niche' as the Americans say you must have, for the last 5 or 6 years.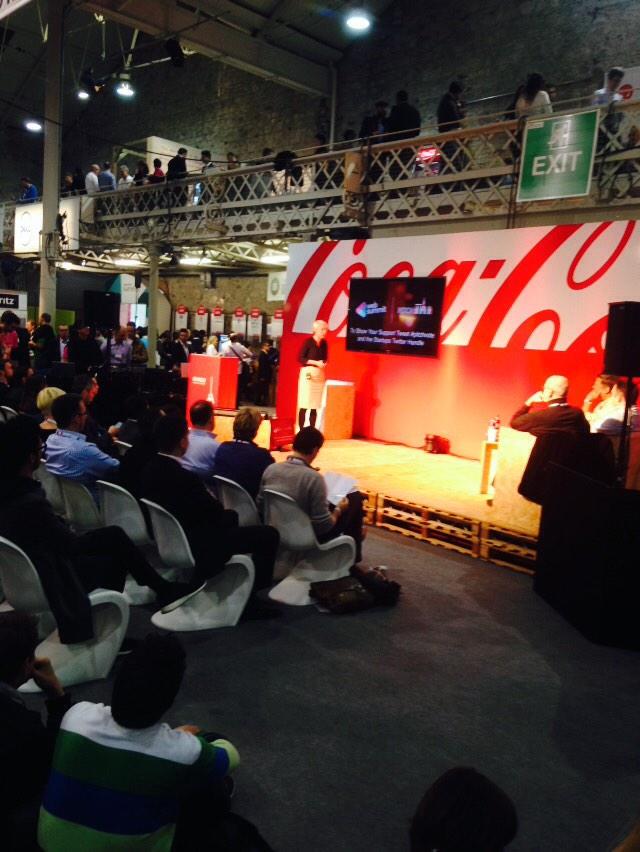 How did you become a Startup pitching specialist?
Initially DCU asked me to coach a number of their professors to be able to effectively articulate and explain all the good work going on at the college. At the time they only had a few people who were comfortable speaking publicly. They needed a wider pool of good speakers to communicate what was happening at DCU rather than relying on just one or two people to do this.
I don't just mentor startups, I've also worked with IBM, SME's, banks and other multinational organisations. Recently though I have focused on Startups.
What advice do you give to Startups?
The pitch is a short trailer!
Be aware that things always take longer than you think they will. For this reason your pitch is a trailer. You don't need to have all of the answers, or to have solved all of the problems. In your pitch you are inviting your audience, investors, mentors, whoever, to buy into the idea you are presenting, and to come on the journey with you. If they like the trailer, your pitch, then they will ask more questions.
Your idea must be understandable!
If the audience doesn't understand your pitch, it's not them, it's you! Simplify the idea as much as possible. You can always go into more detail if asked. If you start at a highly complicated level and the audience is silent. This may mean that you have lost them, rather than that their silence means they understand your pitch.
Reduce your idea to it's basic concept. What is the problem, and how do you propose to solve it.
The team gets the investment, not the idea
Show you have a good team, with a range of talents, to cover the challenges you are facing, technical, sales, business development. You may not have all of the angles covered at the time, but you need to be able to recognise this and show that you understand what additional components you need too.
Be yourself, show your domain knowledge
You don't need to be fantastically charismatic, or someone different to who you are. Better to show you have real knowledge of the area you are proposing to tackle, because you worked in it for x many years, or for whatever reason. Basically show what you know and you will come across effectively.
Any epic fails you've seen?
Sure. Without naming individual teams, I've seen some pitches where the audience didn't understand what the pitch was about. I was on the judges panel and I told them I didn't understand what the opportunity was. The pitcher told me that was because I didn't get it. Several years later they are still trying to get the project off the ground …
The pitch has to be virally explainable, ie that someone in the audience can then go out and tell someone else they meet what a great idea it was and why.
Are you seeing any trends in the pitches you have been mentoring?
Yes, after a period of software based solutions being very in vogue, there is now a re-emphasis on hardware. A much higher percentage are now concerned with making physical things again.
Tips on the type of pitch to make?
Absolutely, you must be aware of the type of audience you will be pitching to. Whether it is a Tech Crunch, or a South by South West audience can make a big difference on how much they went to hear about the technical aspects of the project, for others it is the business opportunity they want to know about. You may not know completely which emphasis to consider before had, but you can always ask, and prep accordingly.
Customer validation is also a massive selling point too. Have you done this? What did you learn? What did you change? What do they love, want more of? These are all of far more interest to a potential investor that just hearing what you think the customer wants.
Is Dragons Den more of a showbiz event than the optimal place to pitch?
It's a commercial creation, it's goal is to entertain. You need to have business acumen and a good idea, still it might work for some people.
What's your take on including an ethical element into people's business?
Yes I think it is very important. I'm currently working on the Future Voices program, to help mentor 30 people under 30 to prepare them to run for election. This is a great initiative to revitalise Irish politics and something that I'm happy to give some of my time to.
Final comments
I'm really happy to have mentored a large number of successful startups including Trustev, who have had fantastic success, even winning the startup of startup competitions, as well as many of the finalists at the Spark Of Genius startup event at the Web Summit. It's been great fun, really rewarding, and wonderful to see so many of them go on to raise funding and become successful companies.