By @SimonCocking interview with Kris Bray, founder and primary developer of Battlescan. Scan barcodes! Collect and Fight Monsters!
Describe the company – the elevator pitch …
BattleScan is a new Mobile game for ios and and Android that uses augmented reality to scan barcodes or qrcodes and turn them in to 3D monsters that you can battle!
I want this monster. He must be in my collection! pic.twitter.com/vSHMUNzjsH

— Battlescan (@Battlescan) May 26, 2016
How are you different?
We are combing barcodes and augmented reality into a game to create a feeling of real life character collection like virtual geocaching!
Why will the company / product do well?
This game is not only extremely unique but it gets people engaged in real life active and moving around instead of exclusively being stationary to play.
Where are you based?
Calgary, Alberta, Canada
Mmmmm Harpy Bat! #gamedev #indiedev #sexy pic.twitter.com/O9Qrhqfvmx

— Battlescan (@Battlescan) May 19, 2016
When was the company launched?
2016
What have been your biggest wins to date?
BattleScan has been in full swing this year with a new website up, engagement across all social media channels, and we've even coded even a twitter game, typing @Battlescandemon fight! Or @Battlescantroll fight! Starts a battle between two BattleScan Characters over twitter! It then records if your champion won or lost and you can check your stats with "@Battlescandemon stats" to see your own wins and losses. We have released our full trailer on our Indiegogo video
and were getting fantastic positive feedback. We also finalized our Tshirt design for our Perks!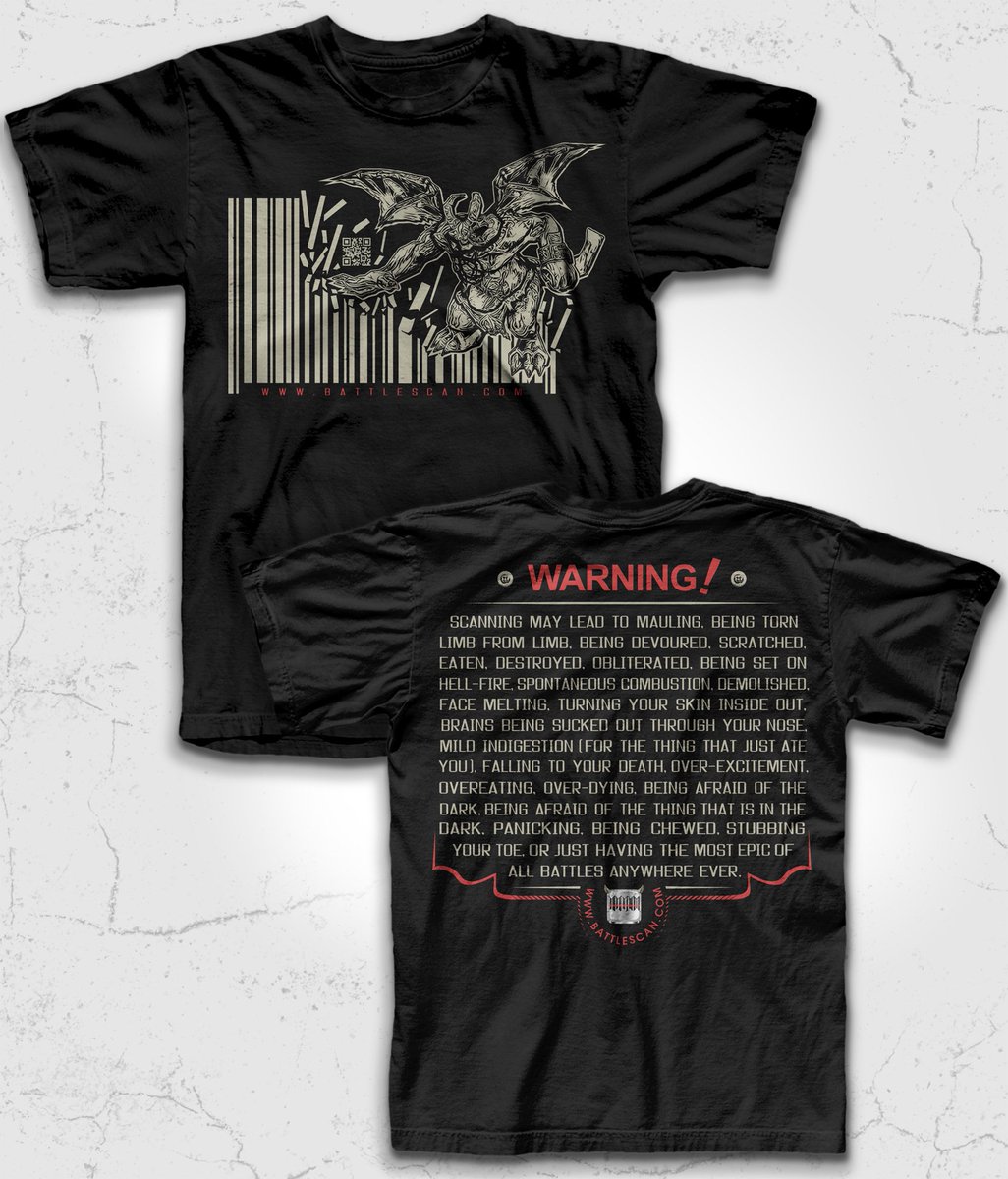 We're excited for what this year has in store for us, we think this game has a huge chance of a big following.
What type of people (market segment) are you trying to attract to your product?
Kids and Adults male and female 13-45
Tell us about your team?
The team made up of myself the owner/primary developer, Colin Bodor our infrastructure and server specialist, Scott Steil programmer.
What are you long term plans for your product / company?
We plan to branch the game into other genres like scanning barcodes to collect Ponies, or maybe a mech warrior version, or approach LEGO and see if they'll work with us to make a LEGO version! The possibilities are endless!
What are your favourite tech gadgets?
Google Glass / Oculus Rift / Apple Watch
What tech gadgets do you wish you could use to help you?
There some cool new devices like hololens from Microsoft we'd love to get our hands on.
---
If you would like to have your company featured in the Irish Tech News Business Showcase, get in contact with us at [email protected] or on Twitter: @SimonCocking