Latest podcast by Audrow Nash from the Robohub guys. More great articles and interviews by them here.
Cornell University   Technical University of Berlin   Massachusetts Institute of Technology  University of California, Berkeley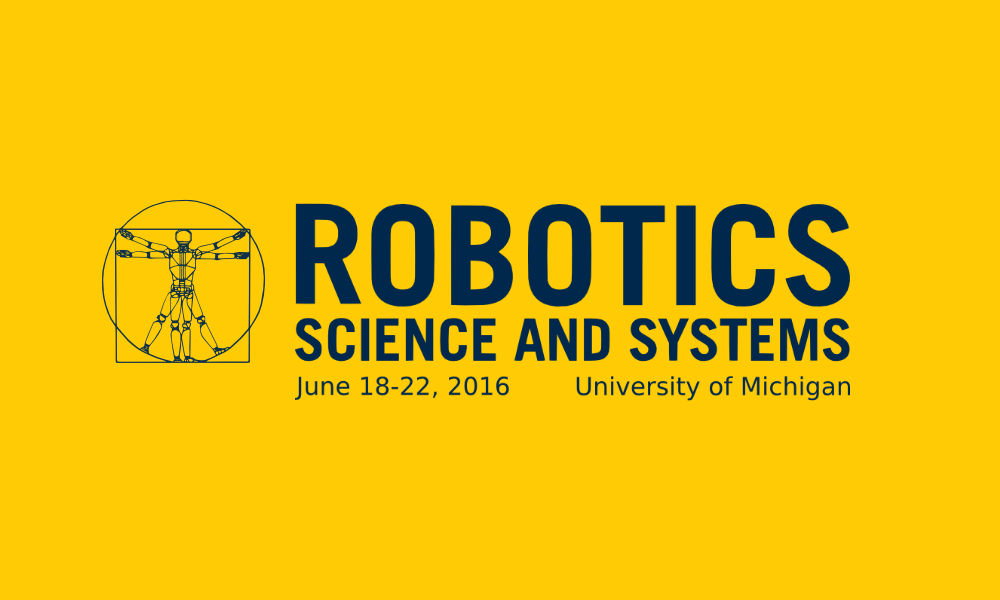 In this episode, Audrow Nash interviews several researchers presenting their work at the Robotics Science and Systems (RSS) 2016 conference in Ann Arbor, Michigan.
Audrow speaks with Gangyuan Jing from Cornell University about modular robotics; Rico Jonschkowski from Technical University of Berlin about lessons from last year's Amazon picking challenge, which his team won; Matthew Gombolay from MIT about software to help nurses coordinate; and Dorsa Sadigh from UC Berkeley about developing human-like behavior for autonomous cars.
Links:
Robots Podcast : Satellite Assembly in Space, with John Lymer
---
If you would like to have your company featured in the Irish Tech News Business Showcase, get in contact with us at [email protected] or on Twitter: @SimonCocking