Latest excellent podcast from the Robohub team. See more by them here.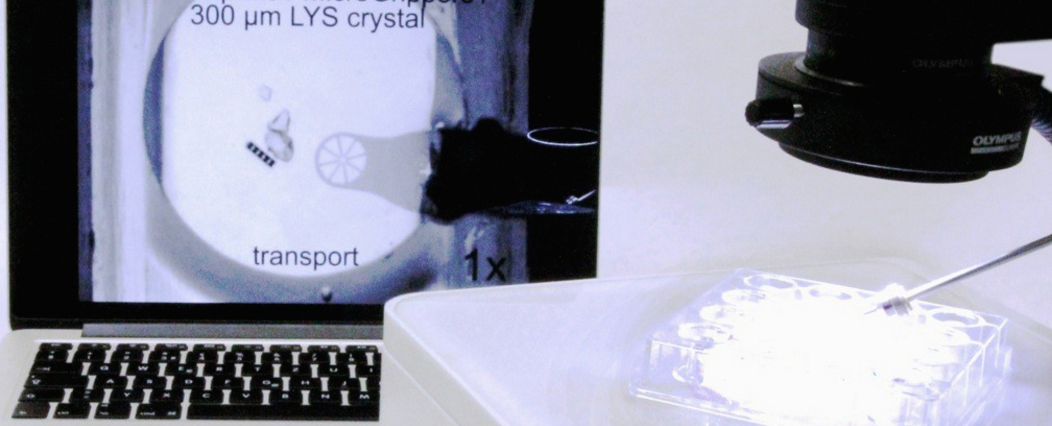 Transcript below.
In this episode, Audrow Nash interviews Simone Schürle, advisor and co-founder of MagnebotiX, about using small robots to harvest crystals. These crystals can be used to infer atomic structure. An example application is in drug development to see if protein binding has occurred.
Below is a video that demonstrates the technology discussed in the interview.
Simone Schürle
Simone graduated in 2009 from the Karlsruhe Institute of Technology (KIT), Germany, with a diploma (German equivalent to M.S.) in Industrial Engineering and Management. During her studies, she specialised in Micro/Nano Systems and Material Science and was enrolled in two international student projects abroad. She was researching at University of Canterbury, New Zealand, in the field of Biomedical Engineering and at the University of Kyoto, Japan, in the field of carbon nanotube based nano sensors which was sponsored by the Heinrich Hertz fellowship and a German state funding. She subsequently joined the Institute of Robotics and Intelligent Systems, directed by Prof. Brad Nelson, at the Swiss Federal Institute of Technology, where she focused on magnetic manipulation techniques for wireless microrobot control in biomedical applications. She was awarded with a Swiss National Foundation fellowship to pursue her postdoctoral studies and joined the Laboratory for Multiscale Regenerative Technologies at Massachusetts Institute of Technology (MIT) in June 2014. Simone is now interested in applying microrobotic control strategies in cancer treatment, specifically in locally enhancing nanoparticle transport.
---
If you would like to have your company featured in the Irish Tech News Business Showcase, get in contact with us at [email protected] or on Twitter: @SimonCocking