FutureScope is a unique annual event with a deeply relevant purpose. It is dedicated to promoting engagement and collaboration between Ireland's entrepreneurial community and innovative multinationals based in Ireland. It celebrates Ireland's position as a world-class tech hub with a thriving network of home-grown talent.
At FutureScope, thought-leaders from the technology ecosystem come together to share perspectives on evolving trends and how these trends will shape our future world, providing crucial insights for developing businesses.
Don't miss your chance to engage with Irish start-ups & innovative multinationals at this year's #FutureScope https://t.co/1ofcRcL2g4 pic.twitter.com/vHPyVZbkOh

— Dublin BIC (@BICDublin) April 1, 2017
Insightful presentations, collaboration showcases, panel discussions, innovation pitches, technology demonstrations and structured networking come together to create an event that attracts start-ups, scale-ups, multinationals, support agencies, the research community and investors. There are six core elements to FutureScope 2017:
· The Insights Stage – thought-leader presentations
· The Collaboration Stage – panels, showcases
· FutureScope Panels – interactive breakout sessions
· FutureScope One2Watch Competition
· Future World Exhibition
· Networking

Dublin BIC created FutureScope because we saw the need for a conference of international scale and ambition but with an Irish focus. Attendees spoke to us last year about getting a month's worth of meetings done in one day! That's what we strive for.
We help identify where future opportunities will emerge. Interview with John Phelan, FutureScope co-founder
If you work in Irish tech and want to deepen your network and knowledge, then join us at FutureScope on Wednesday, May 10th at the Convention Centre Dublin. It will be a day well spent!
Help us find Ireland's most scalable idea! Every great business has a starting point; this could be yours.
One entrepreneur or start-up will be crowned FutureScope One2Watch 2017 on May 10th, winning a package of start-up supports including; the opportunity to pitch your idea to an audience of 1000+ on the FutureScope main stage; a desk in the GEC; investor-ready preparation from Dublin BIC and €2k.
Is your startup One2Watch? 2017 competition, March 31st deadline
Stay ahead of your rivals and understand the latest trends. FutureScope returns to Dublin, May 10th
Who'll be there?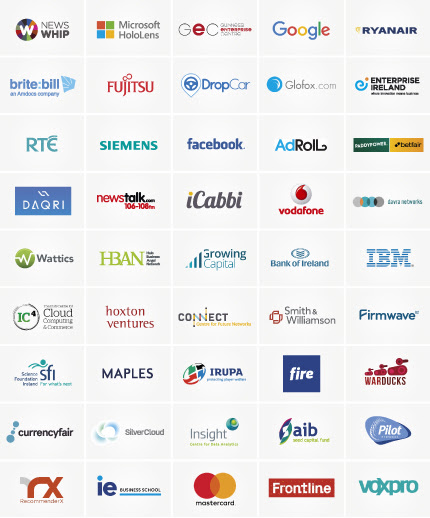 ---
If you would like to have your company featured in the Irish Tech News Business Showcase, get in contact with us at [email protected] or on Twitter: @SimonCocking