By @TheMarkDalton.
Yes! This just has to happen! Twitter wants us to express ourselves more with the use of GIFs and that is why they are currently testing out a new GIF button inside their mobile app.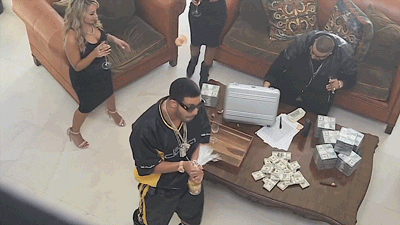 Some lucky users are seeing a button appearing between camera and poll icons inside the Twitter for Android app. While I am not one of the privileged few to get in on the action, users who have seen the button say that it allows you to select trending GIFs or click through to chose different GIFs from mood categories.
Facebook already has a GIF button enabled inside the Messenger app which pulls up content from Riffsy and Giphy. At the moment we don't know who Twitter is working with to source the GIFs and to be honest it doesn't really matter as long as they are getting them.
Twitter user Phil Pearlman was one of the few to see the button in testing.
If people aren't seeing it yet twttr is testing way cool gif feature. cc @bluechoochoo pic.twitter.com/LuTsVeUiSs

— Phil Pearlman (@ppearlman) February 4, 2016
However right after sending this tweet the button disappeared and it seems a number of users who saw it initially then had it disappear on them too. Techcrunch reached out to Twitter for comment and they got the following response.
Oh Twitter!
I seems to be a promising sign of early testing and lets hope a full rollout is on the way. Hopefully it will become an official feature for all users and it is something I think needs to happen because everyone then wins.
Many times a GIF can be the perfect way of reacting or expressing how you feel about something. Having them there and so easy to access could be just one of the small features Twitter needs to get more people on the platform and using it regularly.
It is the perfect opportunity to brighten up tweets and make using Twitter in a more fun and light hearted fashion. It could also lead to the chance for Twitter to monetise with official branded GIFs. Time will soon tell, as for me? I am now eagerly waiting for the GIF button to arrive on my app.