I had the privilege of speaking at SXSW on the back of my new book, Heartificial Empathy. My talk was entitled: How to Put Empathy into Business and AI (you can listen to the audio version of my SXSW speech here).
Perhaps it's just my filter and the types of sessions I attended, but I felt like empathy was a key topic at SXSW2019. The word "empathy' was cited 70 times throughout the titles and descriptions of the various SXSW sessions. There were in fact 11 sessions that had the word "empathy" in their title. But, when you add how the term was central to many other conversations and presentations, it's clear to me that empathy is a pivotal trend for 2019, and probably for the coming years, too.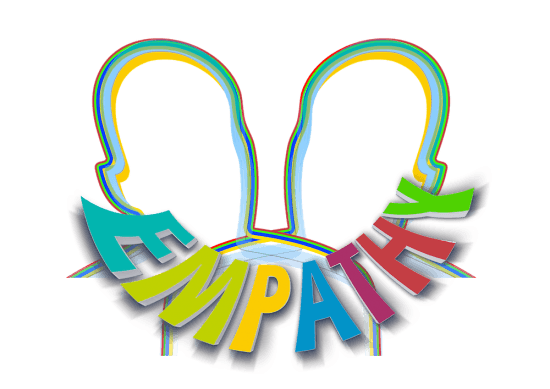 I personally heard Howard Schultz, Esther Perel, Rohit Bhargava, Brian Solis and Brene Brown mention empathy a host of times in their sessions. Empathy is at the core of good conversation. It's essential to the ethics debate. And, fundamentally, we'd all benefit if we could show more empathy to one another.
A number of new books that have just came out have empathy as a hugely important characteristic. Just in the books that I have read over the last couple of months, empathy is central theme or chapter heading. For instance, there is Seth Godin's This is Marketing, Rohit Bhargava's 2019 Non-Obvious Trends, Jay Baer's Talk Triggers, Brian Solis' Lifescale. I'm sure it's also in numerous other books beyond my own (Heartificial Empathy).
Perhaps it's just that my radar is on, but I just keep hearing the word over and over again. For sure, it's not a new word and others have been talking and writing about it before. Somehow, though, empathy is the new black as this article suggests. Here are the 11 SXSW 2019 sessions:
Here's the full list of sessions that included the word empathy.
When looking through the sessions that explicitly dealt with empathy, the themes tended to be about restoring or building empathy in society, putting empathy into design, storytelling & song writing. Two of the sessions expressly focussed on empathy in business. I believe that companies that are genuinely intent on being more empathic will surely see the seeds of their efforts pay off.
First published here.
---
If you would like to have your company featured in the Irish Tech News Business Showcase, get in contact with us at [email protected] or on Twitter: @SimonCocking